About MEI Lab
Multimodal and Embodied Interaction (MEI) Laboratory is a Human-Computer-Interaction research group in the School of Creative Media, City University of Hong Kong.

MEI, 美 in Chinese, means beautiful and elegant. In MEI lab, we aim to create, innovate, and enhance the beauty in human-computer interaction through multimodal and emobided interfaces.

While the computer interfaces today are mainly visual and auditory, in MEI, we envision a "touchable" future for our society. Our research interests include tangible user interfaces, wearable user interfaces, mobile user interfaces, virtual and augmented reality, and the application of these interfaces/technologies in education, entertainment, accessibility, and so on.





-->
Latest News
Please refer to our projects and publications page for more details.
Thesis Defence
Shaoyu Cai successfully defended his PhD thesis: "Haptic Modeling and Rendering Techniques for Material Simulation and Modulation in Virtual and Mixed Reality". Congrats, Dr. Cai!
IEIG 2023
Pingchuan showed his work "PropelWalker" in th 48th The International Exhibition of Inventions Geneva, and received the Bronze award. Congrats Pingchuan!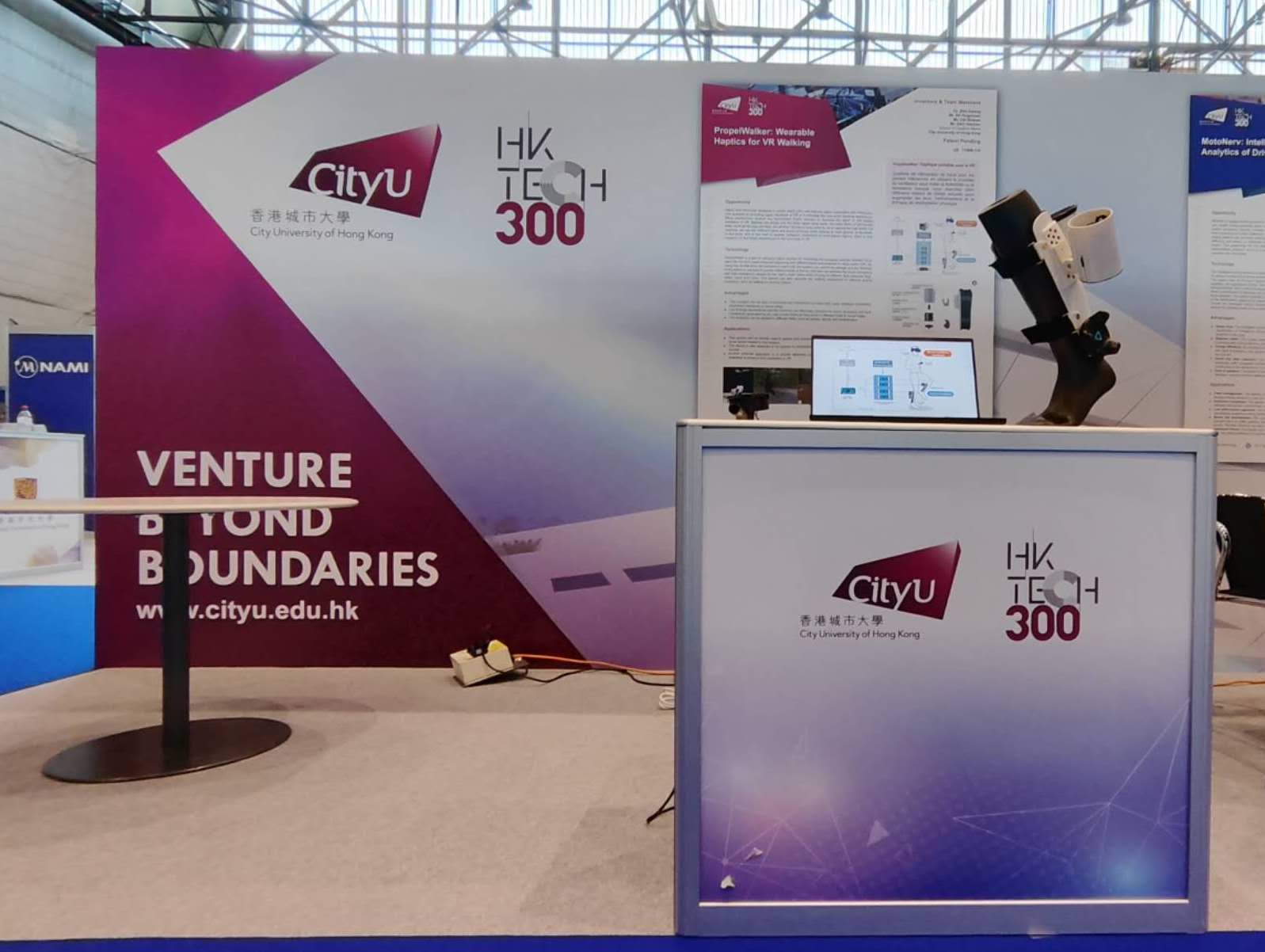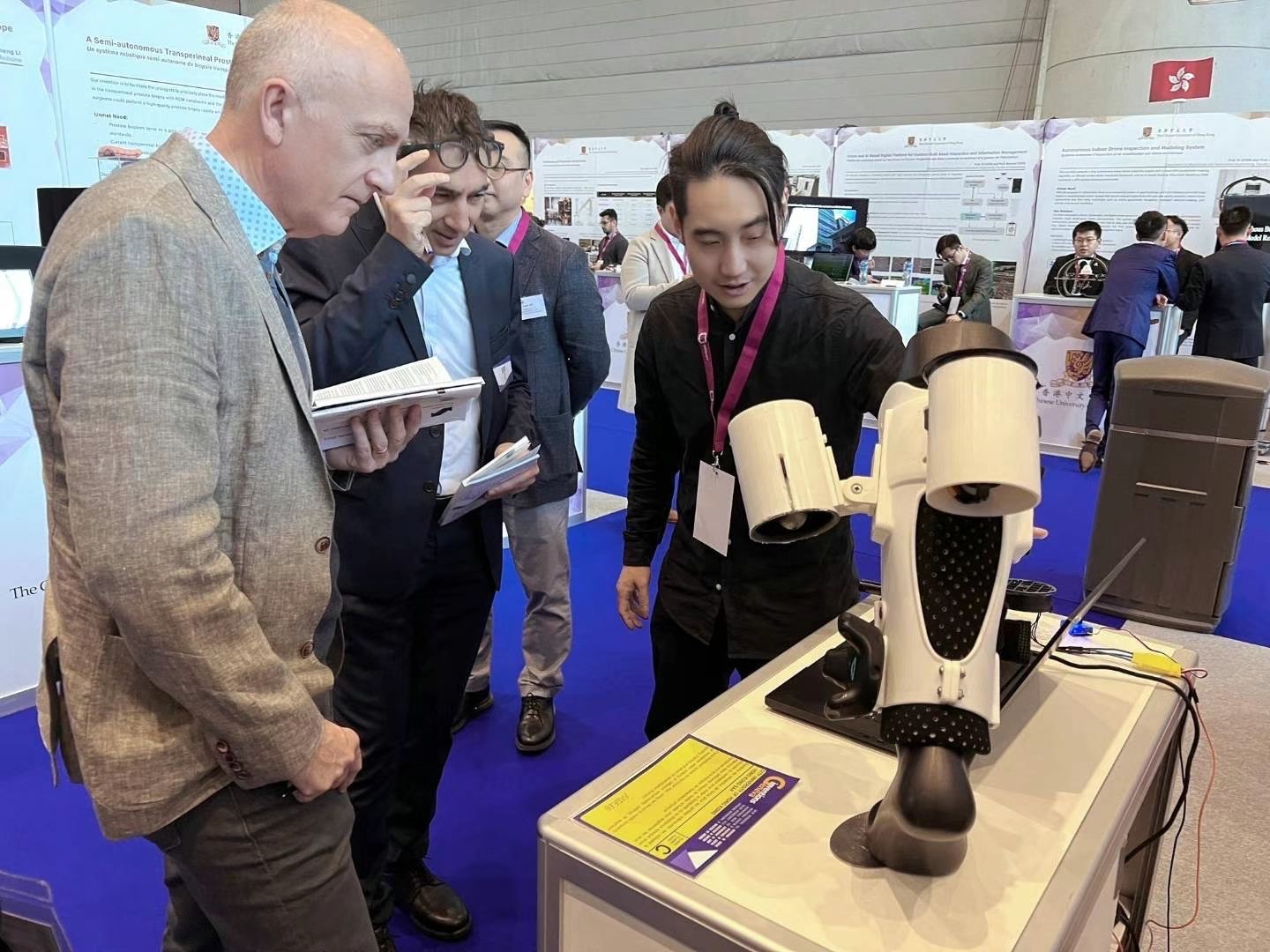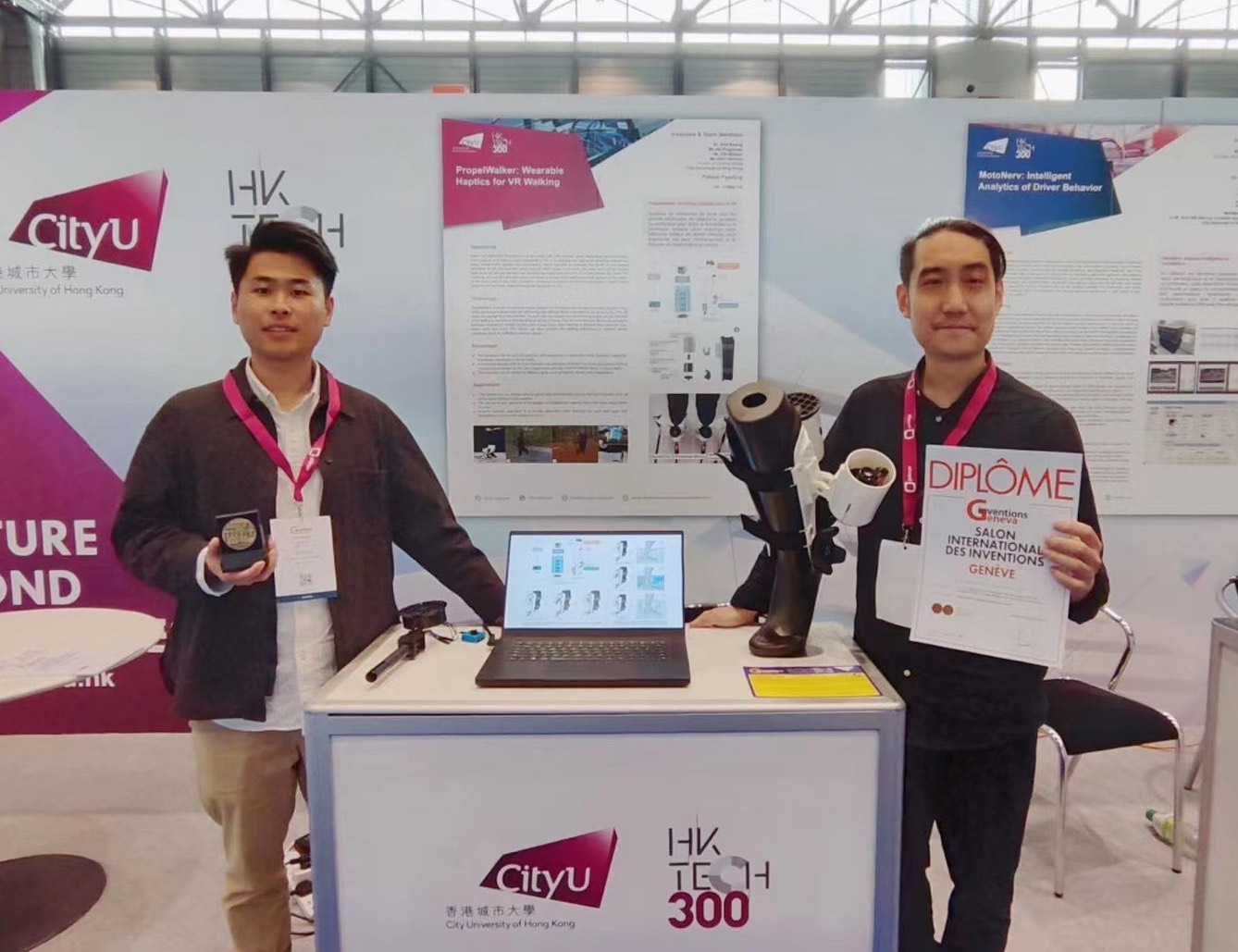 CHI 2023
Lab members attended CHI 2023 in Hamburg, Germany. Xingyu presented his full paper "Emoband: Investigating the Affective Perception towards On-wrist Stroking and Squeezing Feedback mediated by Different Textile Materials ". His paper received the Honaroable Mention award (top 15%). Congrats to Xingyu!!
Pingchuan presented his work "PropelWalker" in the Workshop of Body x Material, and had a fruitful discussion with Prof Hiroshi Ishii from MIT Media Lab, who is the founder of Tangible User Interfaces.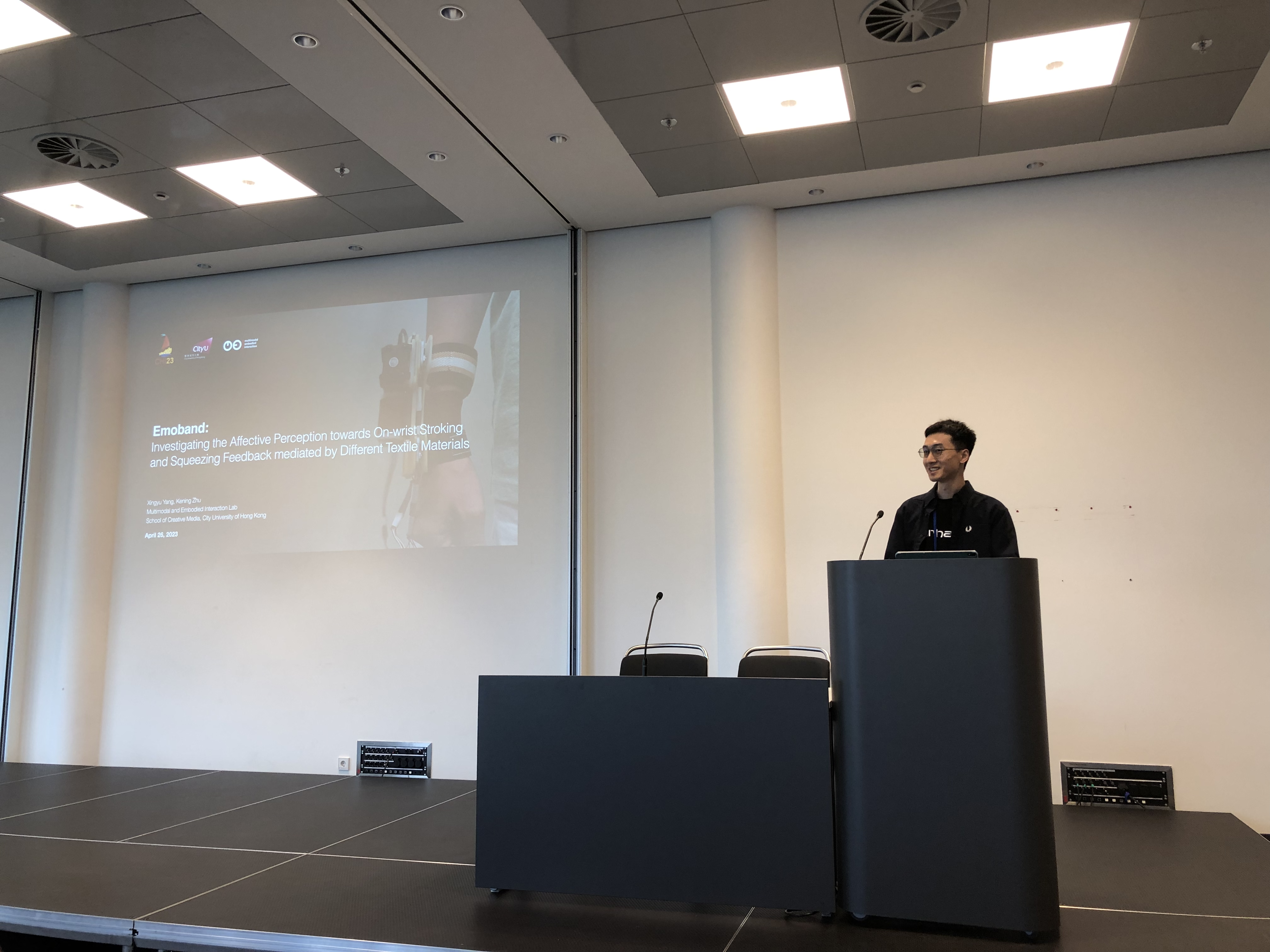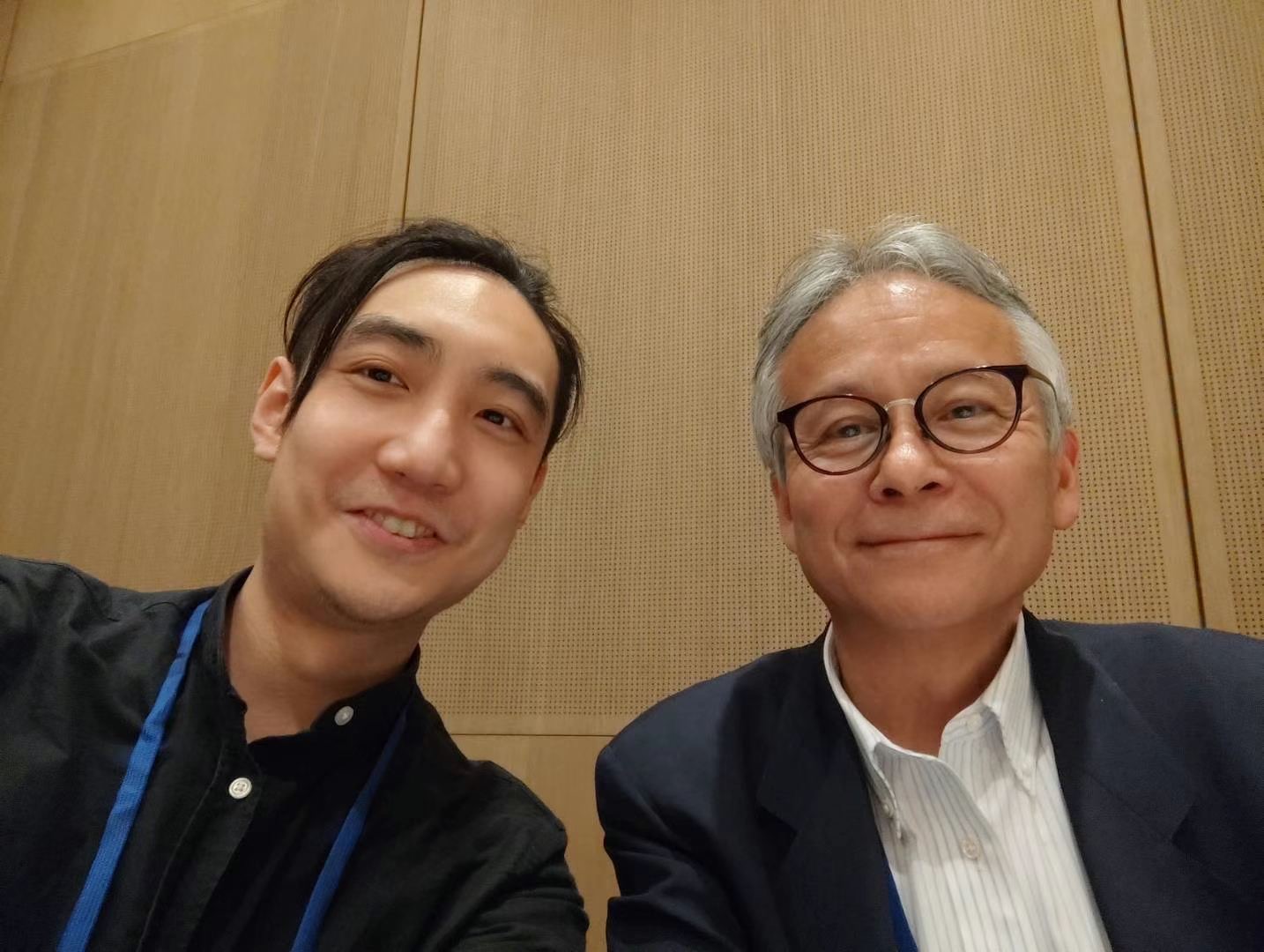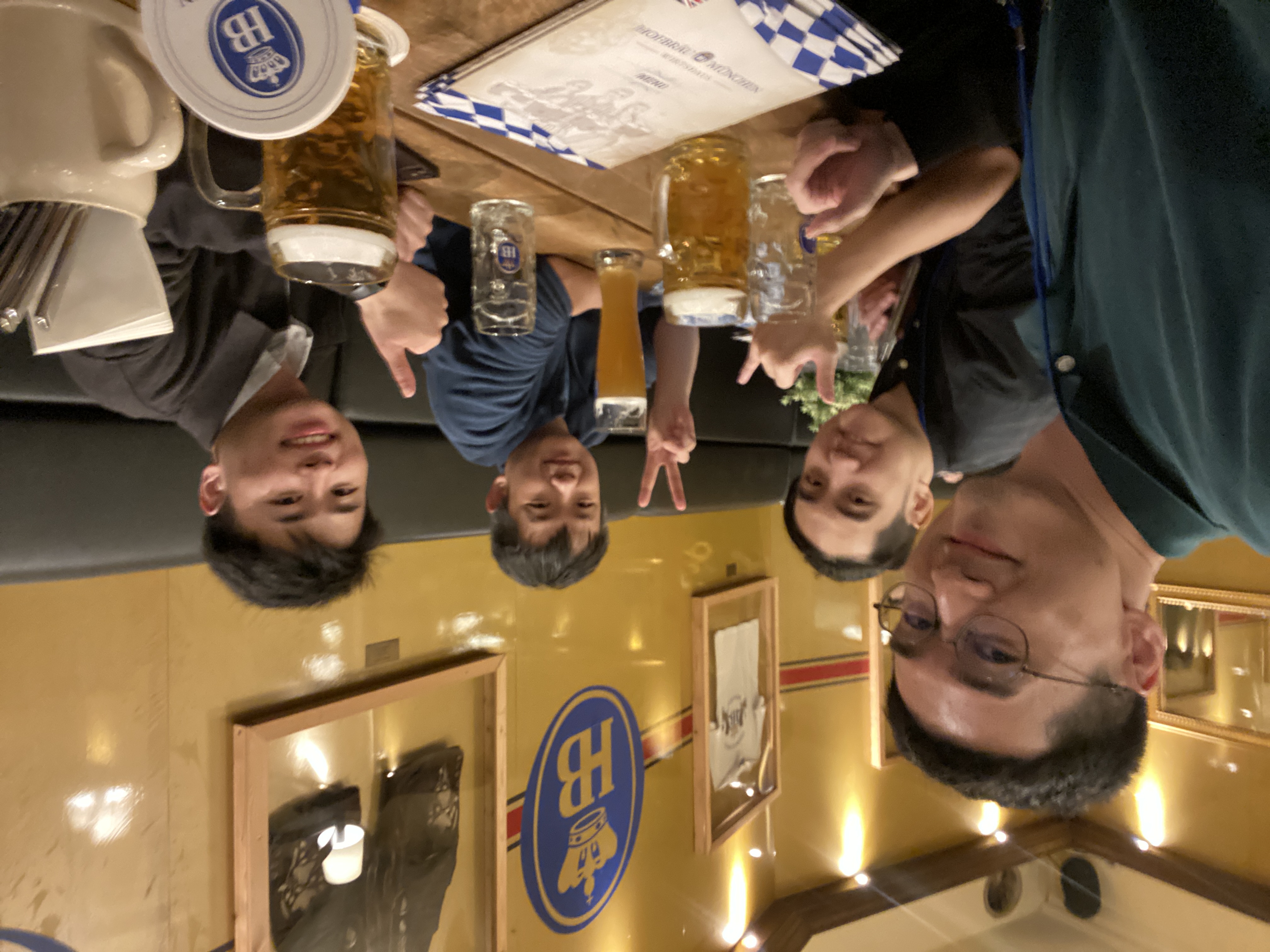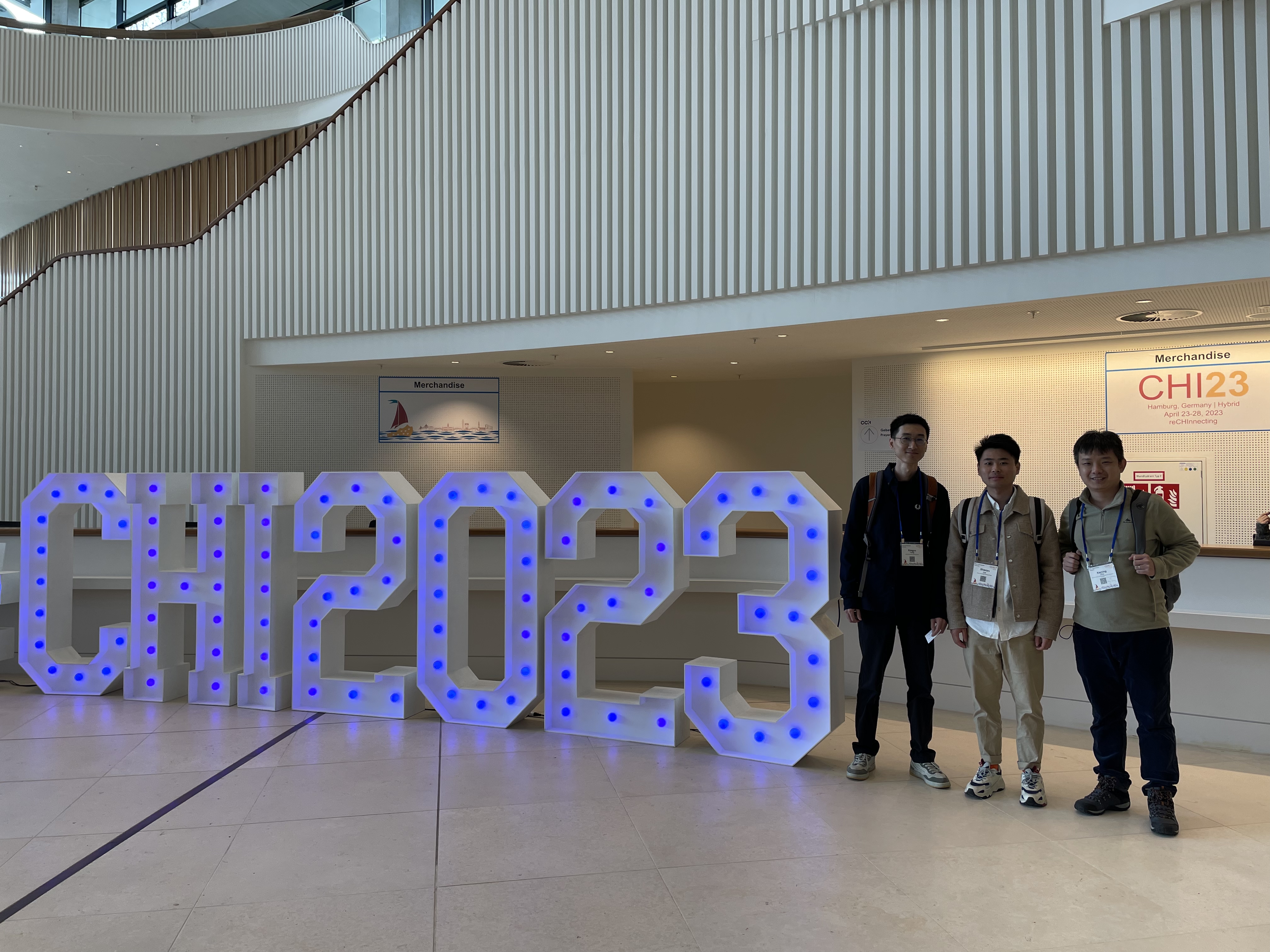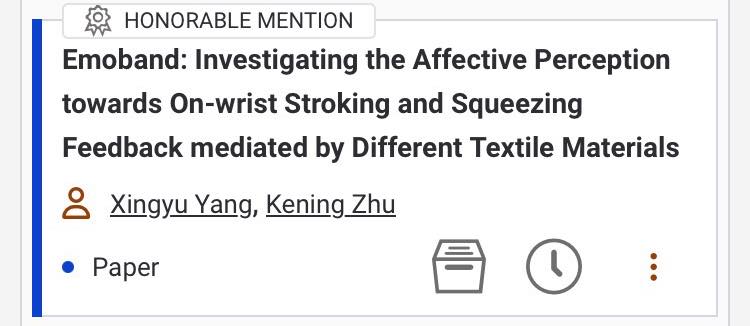 Alumni News
Dr. Taizhou Chen joined Department of Computer Science, Shantou University as a lecturer. Dr. Arshad Nasser joined University of British Columbia as a Post-doc research fellow. Congrats on Taizhou and Arshad!
Lab Visit
Dr. Shengdong Zhao from NUS HCI Lab visited our lab. He gave a talk on "Heads-up Computing" and saw our lab demo.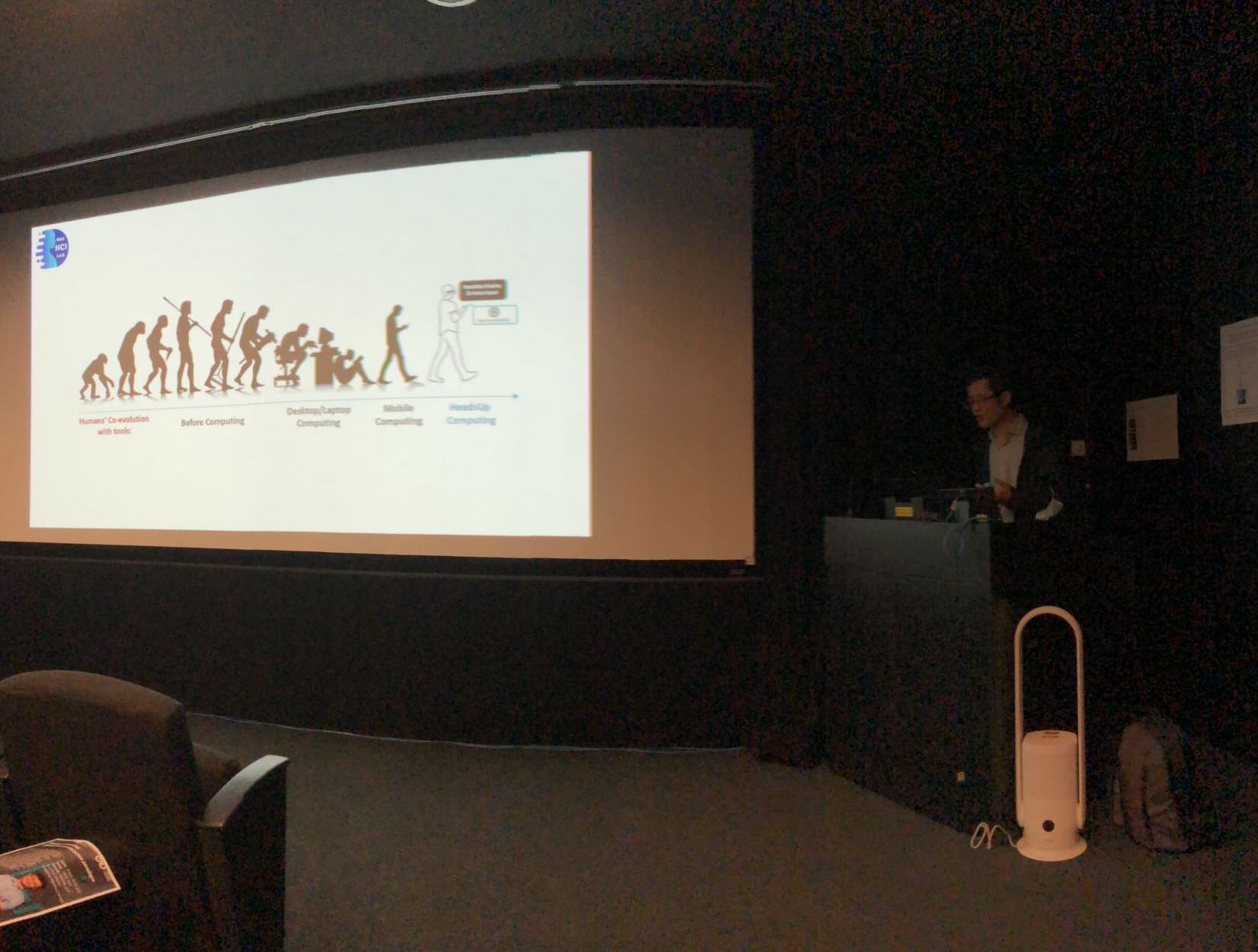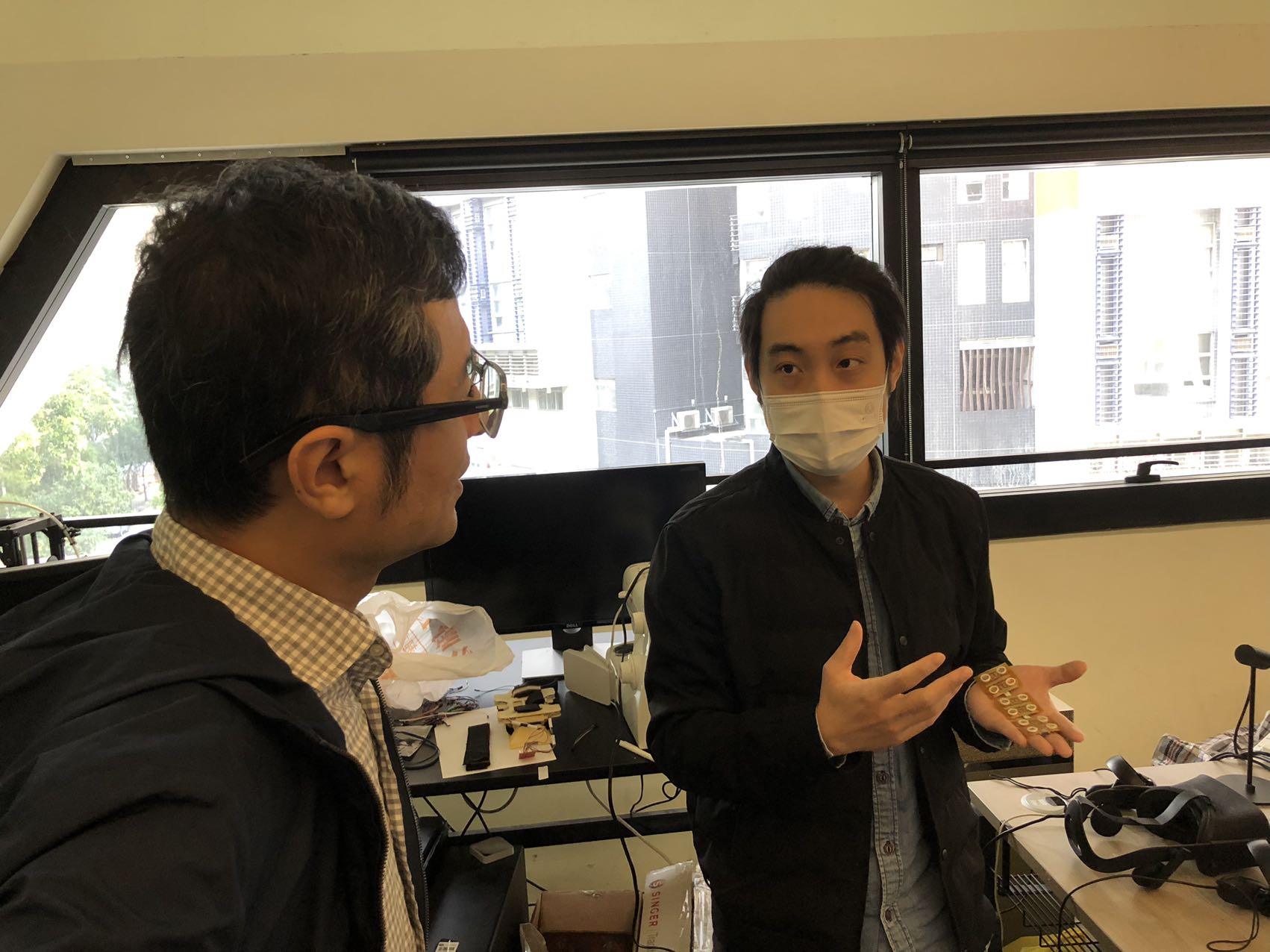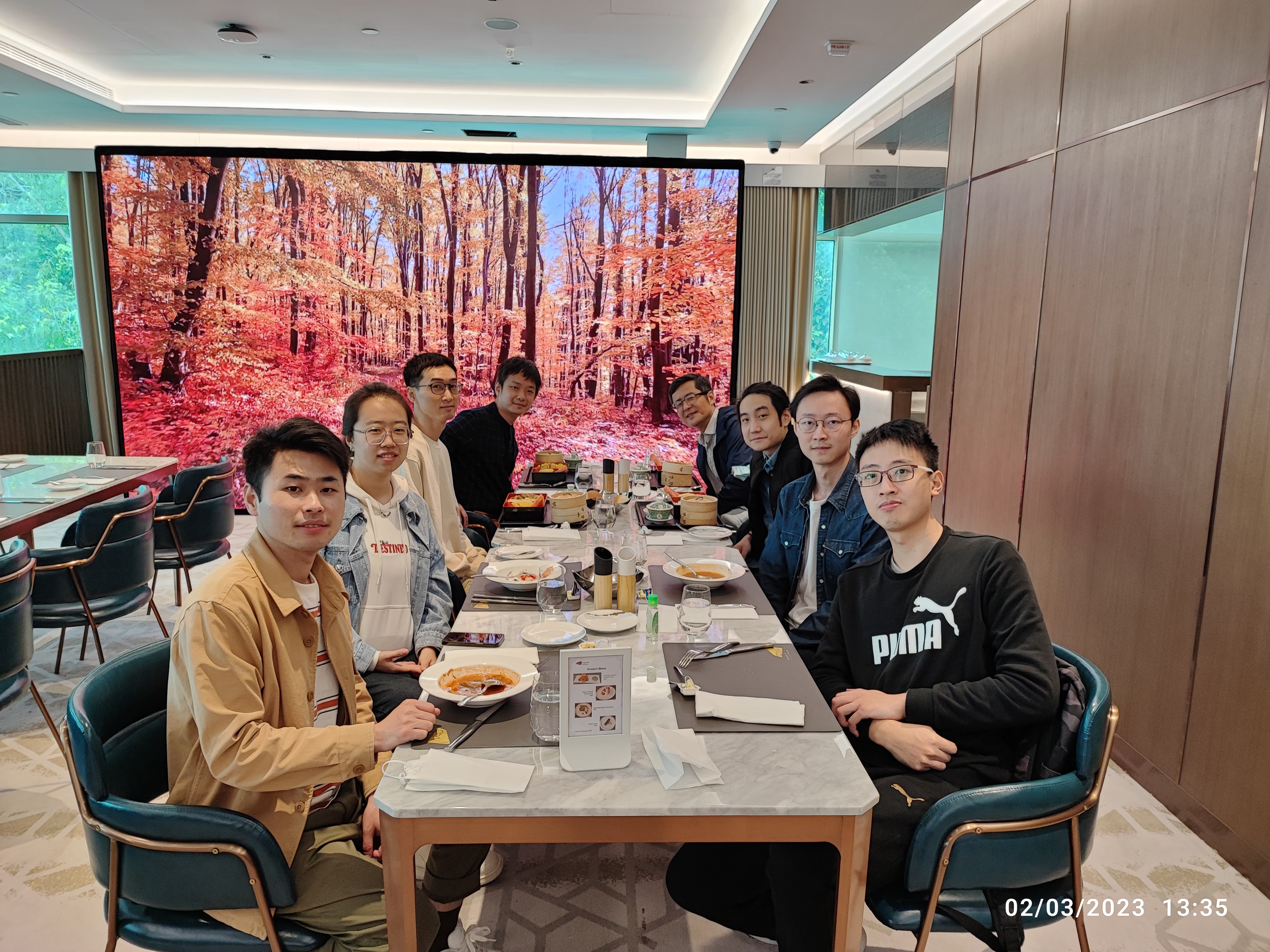 Awards
We received several prizes in ChinVR 2022 and CCVR 2022. Congrats to everyone!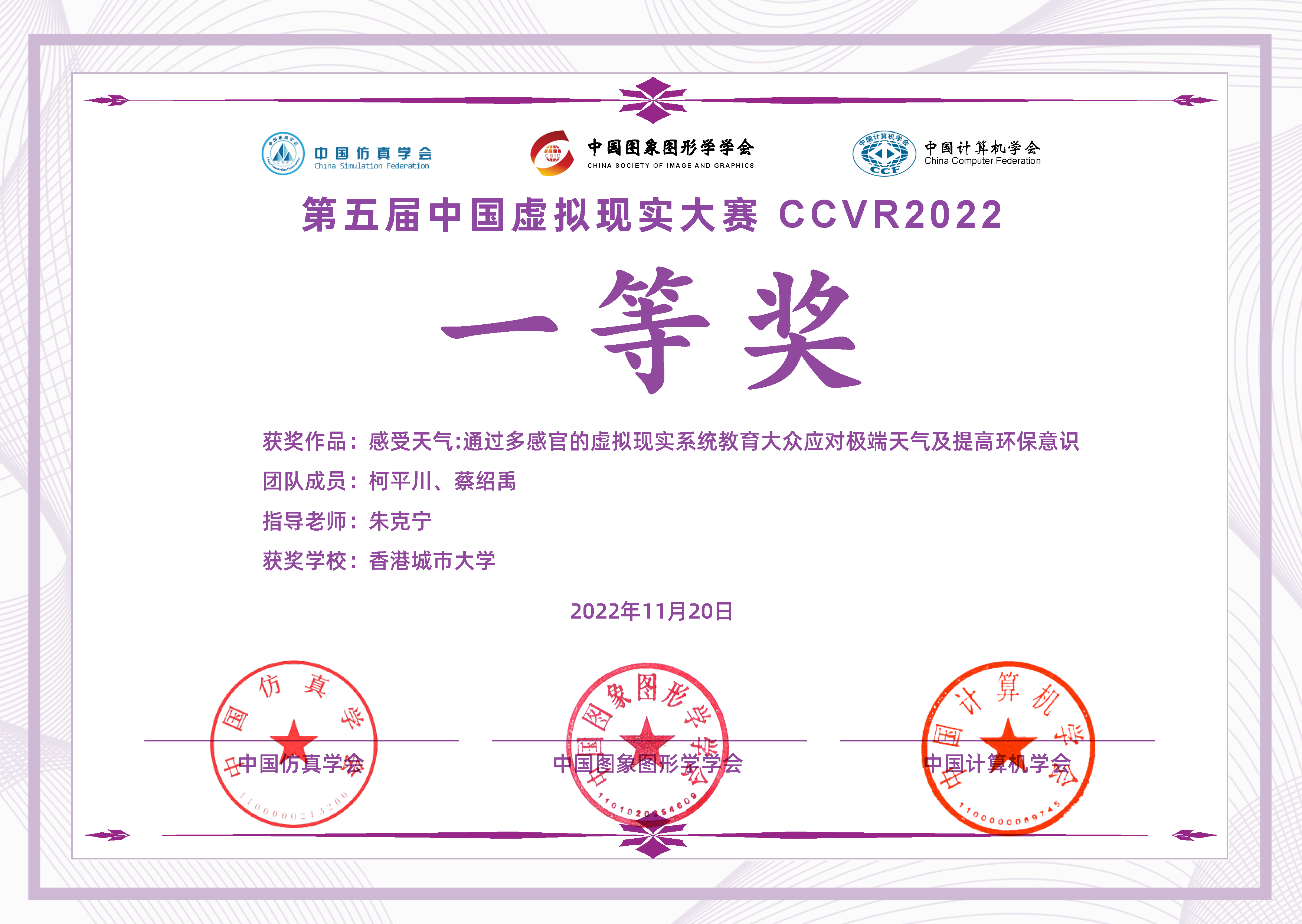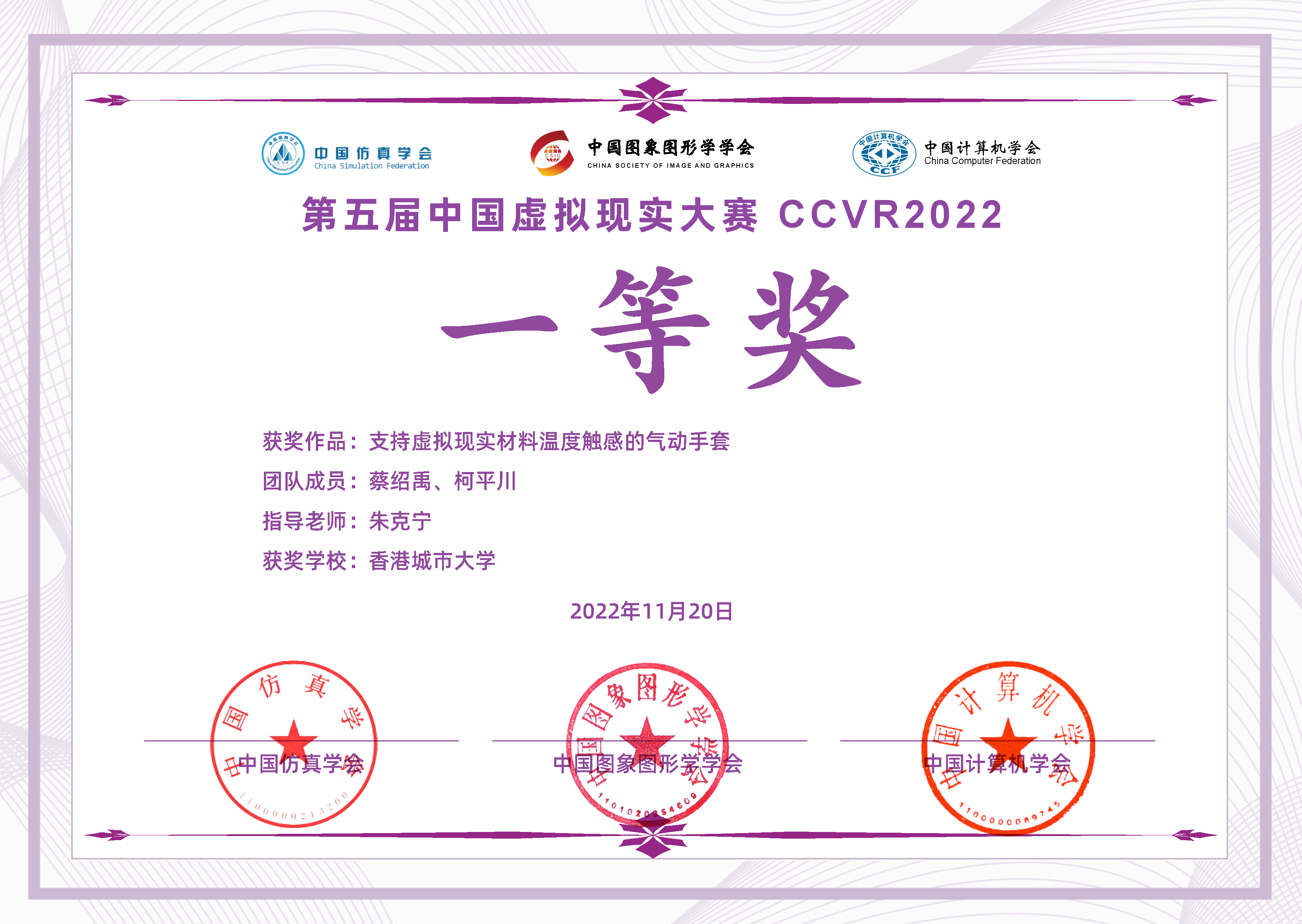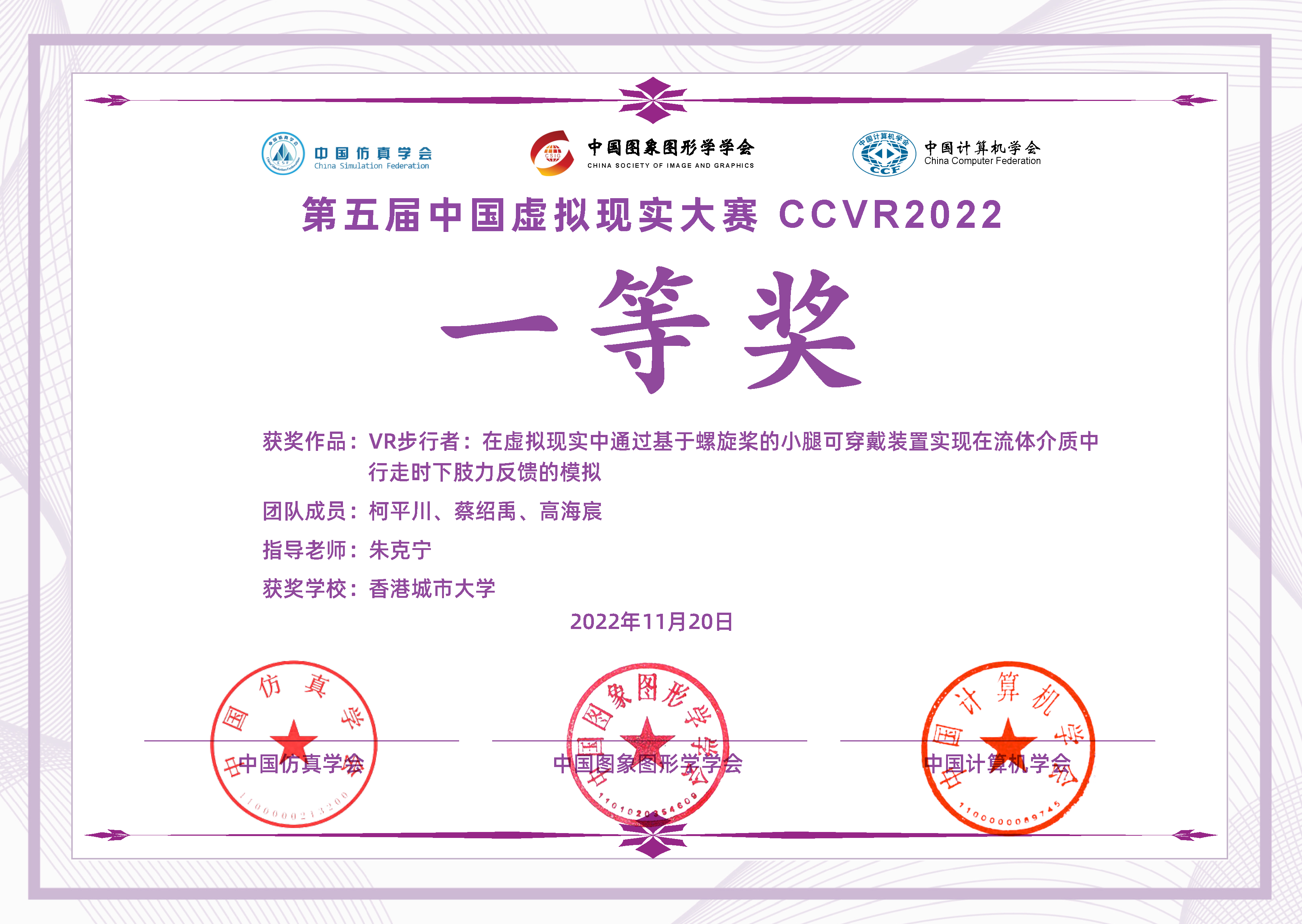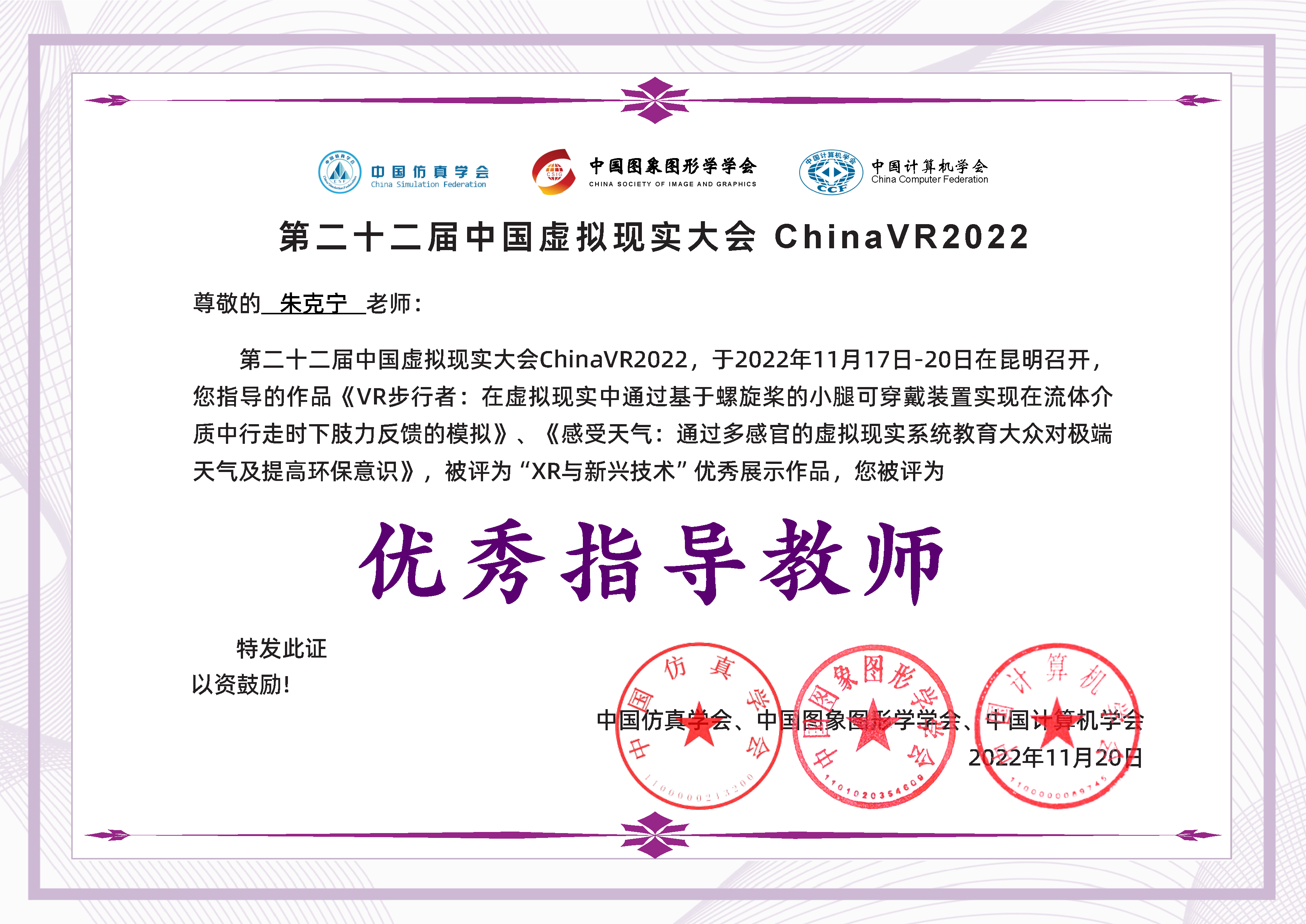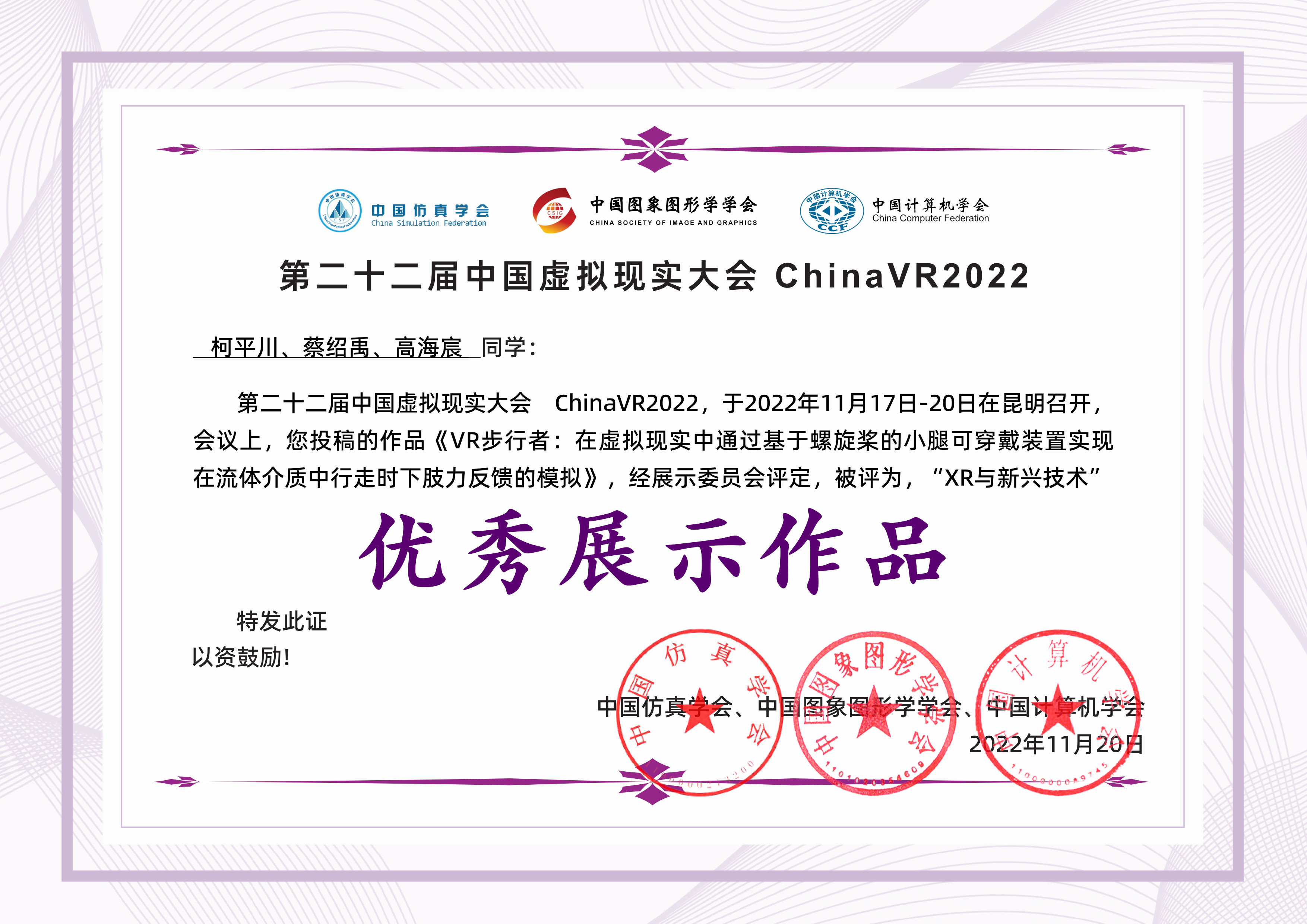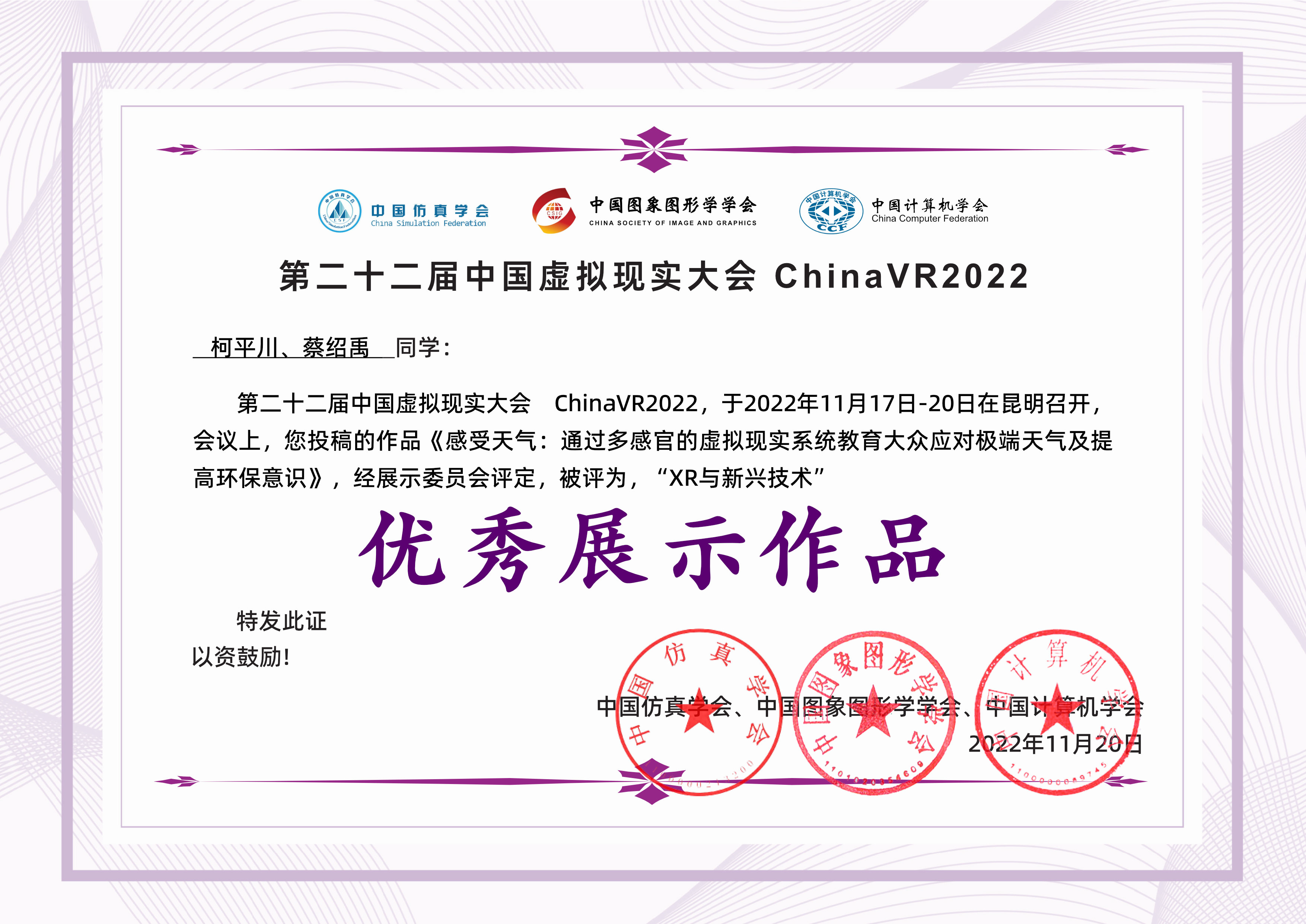 Contact Us
Address
M3030, Level 3, Run Run Shaw Creative Media Centre, 18 Tat Hong Avenue, Kowloon Tong, Hong Kong